Good day everyone,
I just bought a Centralite keypad as it's one of the only supported and documented keypad for the hubitat.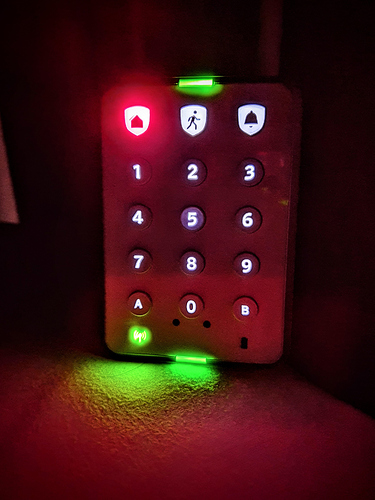 The only keypad available on the German market is the third Gen 3400 revision D (3400-D), that seems to be securer then the American counterparts as it only accepts pins with a length of 6 characters.
Trying to change the length via the driver results in nothing, as it seems to be hard-coded to 4 in the driver code, as stated on the [documentation]. (SecurityKeypads - Hubitat Documentation).
When typing in pins in the keypad though, nothing happens until I enter two more random characters after the 4-characters length pin I can set in hubitat, because the keypad requires me to type in 6 characters before executing any command.
Could you please fix this behavior and actually let the user decide what code length the keypad transmits via the already existing setCodeLength option in the device driver, so that users of this and other versions can use their keypad like it is supposed to?
Greetings