Hello,
I am in the final phases of building a driver for a home camera, the device is now working and has the Image Capture capability plus it's populated the image variable.
Now I would like to show the actual image in a dashboard, but can not seam to find out how to make this work.
Is there a way of specifying the device image variable on the dashboard template?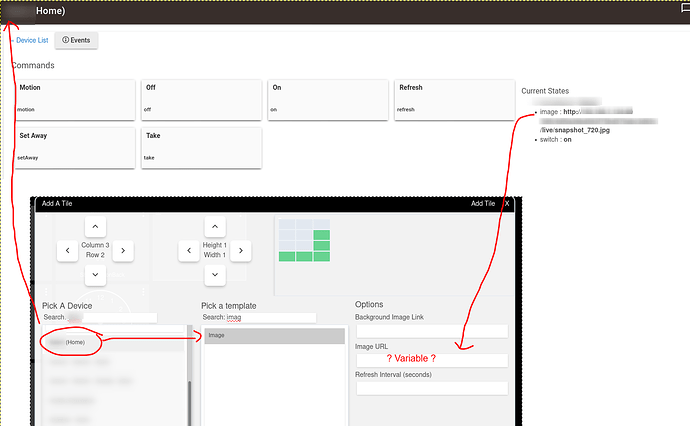 Thanks in advance for any help,
Seb