After the Google Play Store updated my Hubitat app on Android to version 1.6.7 today, I can no longer use the app locally to access my Hubitat in my network.
I'm connected to my network. The HE is reachable from my phone. I can access the dashboards via the LAN links on my phone. I can access the UI via a browser on my phone.
But when I start the app, I get the following screen: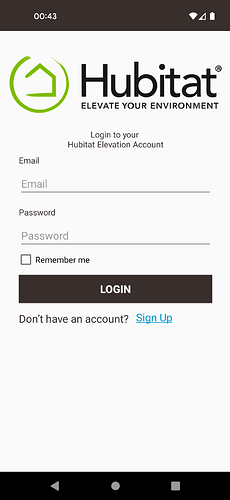 Previously there was a separate button to connect to a local HE.
Is there a way I can download version 1.6.6 anywhere?