Hello,
I created a virtual switch on Hubitat (planning to turn this on for holidays or days I decide to work from home so I can keep certain automations running during the day). I'm facing a few different issues:
From the device page I can't hitting on/off doesn't seem to do anything.
The device page also won't show the current state of the switch.
I added the switch to the dashboard, but I can't seem to toggle it from there either.
Please see attached screenshots. Could you help me figure out what I'm doing wrong.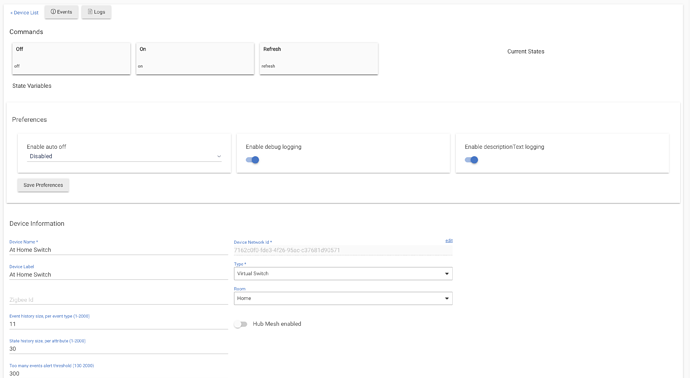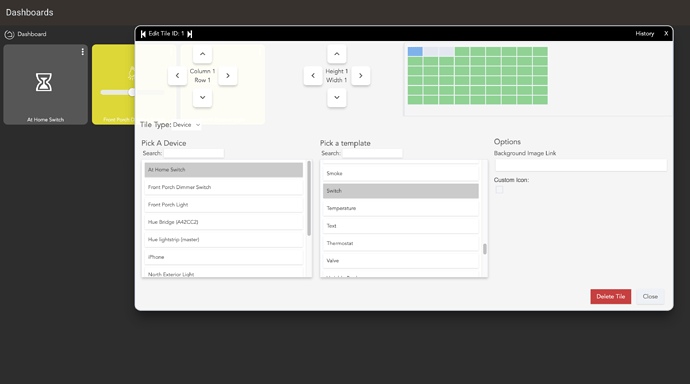 There are some errors in the debug logs. Not sure if it means anything.


A separate question is if this should be a presence. A switch can be turned on/off. Presence seems similar (present/away) so I went with the switch.