Can someone advise on what device I need to control my Pentair SuperFlo VS? It looks like it's 4 x 5v relays.
So I thought I had an Intelliflo and was going to use some custom stuff serial communications stuff that had been written to control the speeds, however it appears that SuperFlo VS (cheaper variable speed pump) can't do all those things, however it does appear that I can do the same thing using relays. The pump has 3 channels (actually 4 if you count the quick clean function) for you to select speeds and there is a communications cable that breaks out each channel into a relay. So can someone share with me how they'd tackle this with the fewest # of devices/most cost-effective but usable? Zwave, Zigbee, Arduino, or something different (raspi?), etc, all are fair game.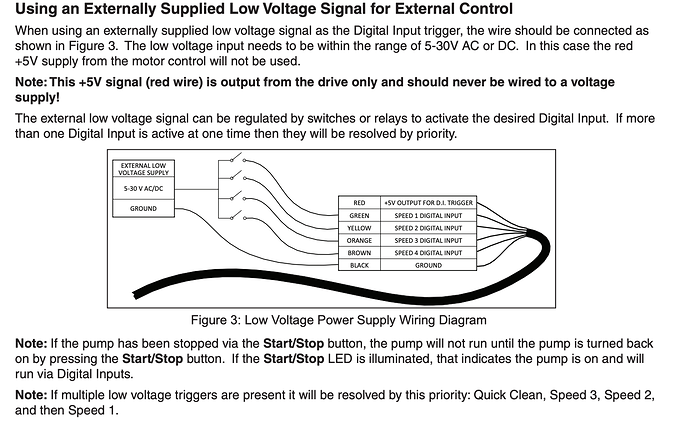 Since this is 5v, do I need to use relays or would GPIO pins somehow do the trick on a Raspi?
Thanks!