I had a "disaster" at one of my clients in the last few days.
Unfortunately, they didn't inform me that something was wrong until 3-4 days had passed, and in that time Hubitat lost contact with 14 leak sensors! (needless to say, rejoining 14 sensors is not how I want to spend my time...).
I assume that the cause was a lack of free memory, because:
the situation "calmed down" (to be explained later) after I rebooted
So, why didn't my reboot rule , kick in?
Here is my rule, on that client's machine: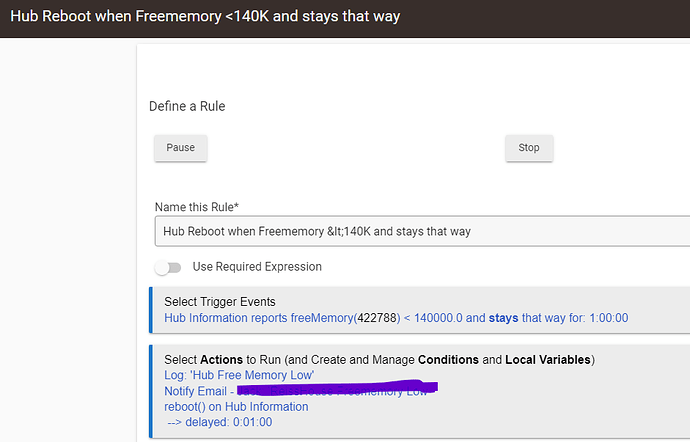 For some reason, I put "and stays that way for one hour" - that was a huge mistake!
Because, by that time (1 hour later), nothing could be executed!
I should also point out, that I have a regular reboot scheduled for Sunday at 4am, and this "panic" happened on the following Friday.
Anyway to detect this "panic" mode on Hubitat besides checking free memory?