I created a new rule where I set a wait for expression, bulb colorName = "value" and while the two show to be the same the expression is shown as "[FALSE]" Then I tried bulb colorName contains "value" and the same thing, shown as "[FALSE]". I even copies/pasted from the device page.
I decided to run the rule but had to disable the Wait for Expression otherwise it would have waited for the timeout.
After running the rule I opened it back up and it still showed the same thing. I decided to capture some screenshots and post to see if this is a bug or if I am doing something wrong.
Log:

Debug Logs on device: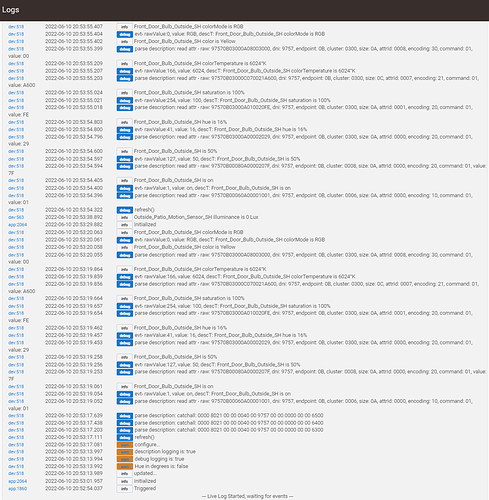 Logic:

Device Status: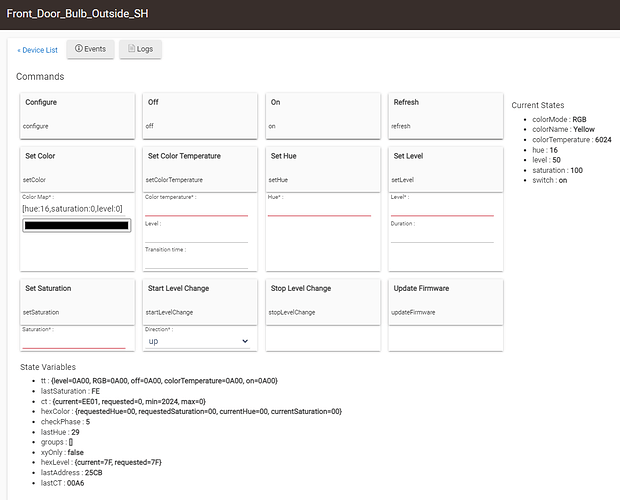 Thank you for looking at this.
RL.
[Edit, added screenshot of device status]
[Edit, added screenshot of device debug logs]