@mike.maxwell I am tagging you since you are the driver guru..
I have a Zooz ZEN20 power strip installed on my C-4 HE hub. It is using the built-in Zooz Power Strip driver. It has all of the Preference options as shown here:

I have a buddy I have been helping with his new C-7 hub. We installed his Zooz ZEN20 power strip on his and it is working correctly and created the 5 component child devices. However, he has none of the Preference options available to him. Here is a screenshot of his options: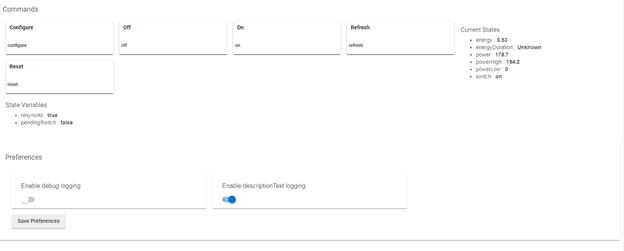 We have installed it non-securely, securely, it makes no difference. Here are the data details should you need them from the C-7:

Anything more to try??
Scott