I put this here because Button Controller just seems to be a derivation of Rule Machine, so if it's not supposed to go here, I apologize.
@bravenel - just tagging you because the button is Lutron, but per the log, that doesn't seem to be the problem at all, the press is getting reported fine, it's that the Button Controller doesn't appear to be "subscribed" to look for the press.
I have 2 almost identical actions in button controller, 1 works fine and the other the button press isn't triggering the rule. Really has me scratching my head:
Here is the rule:

Here is the log when I press button 5 (which works):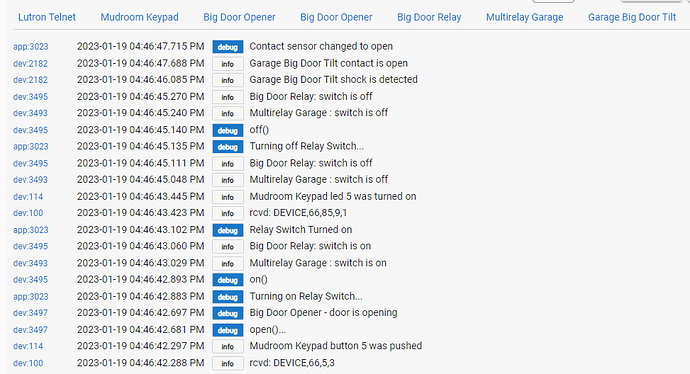 And here is the log when I press button 4 (doesn't do anything, obviously the humidity sensor battery report has nothing to do with this):


As I said, I'm completely baffled. Any thoughts on where to even start?