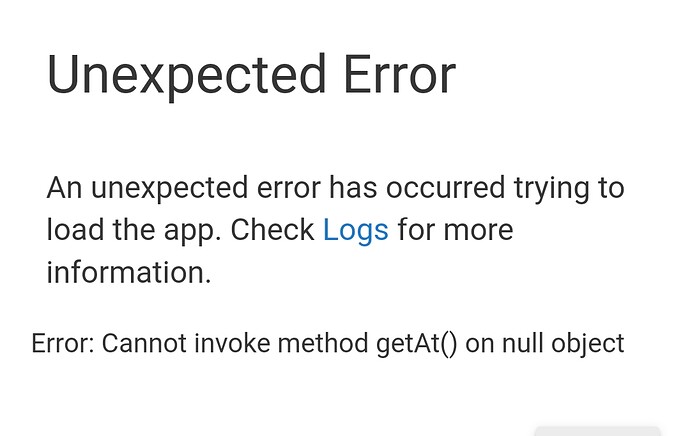 Went to modify a button controller setting and get this error when trying to modify the action for a button.
What release are you running?
No, thanks. There was a bug that I thought was fixed, but maybe not. I need to see the Settings portion of the App Status page for that Button Rule (gear icon from left of its name in the Apps list).
I see the problem, and it's the same one I thought I fixed. I will track that fix down, and be sure it is in the next release.
Just tested with 115. All fixed. Thank You!