Hello,
I have a Button Controller 3.1 child for a RGBgenie ZB-5001 remote, where I programmed some buttons to set color and level for a CoCoHue group: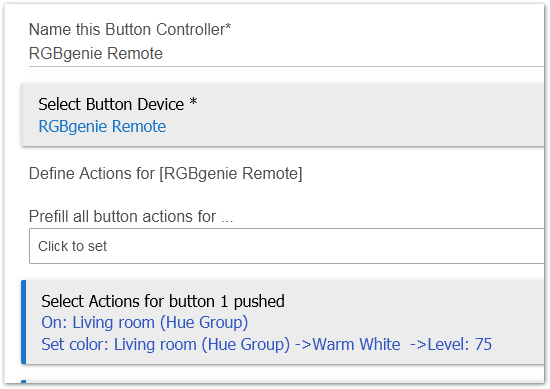 When I push this button, the color is not being set, and I see the following error in the log:


The same CoCoHue group works works with Simple Automation Rules, Scenes, etc.
Also, the Button Controller works fine with "Turn On Switch" or "Set The Scene" actions (no errors) - just not with "Set Color and Level"...
Thanks!