Hi - Took me a while to realize why I was getting confused by this. When setting up a Button Controller for a Zooz scene Controller Zen32, when I first start, I have an option to set rules/actions for double-tapping a button. All good, as expected. Later, when I come back to edit the rules, the column for double-taps is gone. The rules are apparently still in there - but I'm not sure why I can't see them anymore.
Here's how it looks when I create a new scene controller button controller:

Still there after defining a rule: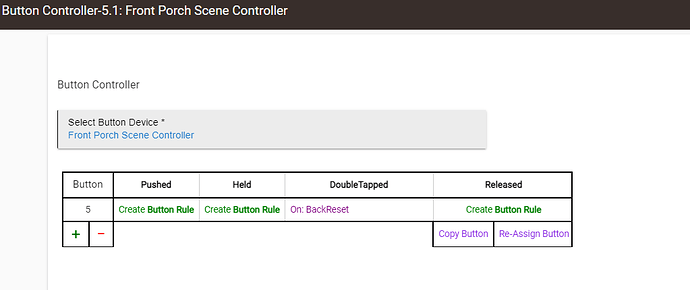 Here's how it looks now, double-tap column is gone. Can't say exactly when it disappeared, but it's happened more than once.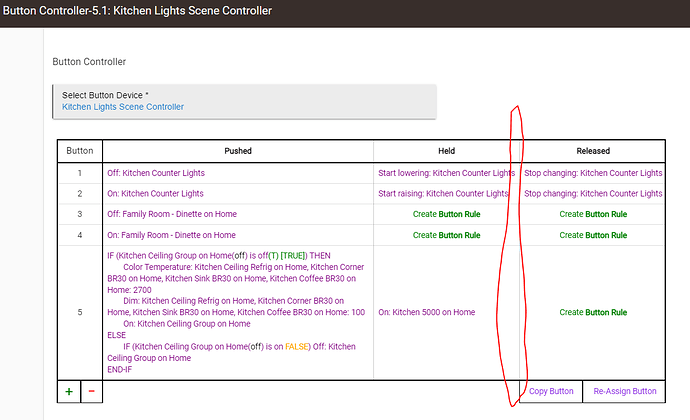 To clarify, these are two different controllers. When I realized the column was gone, I went and created a brand new one to convince myself it used to be there.