I'm trying to set the color of my office light fixture with 5 Hue bulbs based on time of day. Rules for if the light is on and it changes over from Day to Evening or Evening to Night that the color temperature will change, but I'm trying to get it to turn on to a certain color temp depending on time.
Here's what I'm working with so far. If I run actions it works but won't work when I turn on the lights.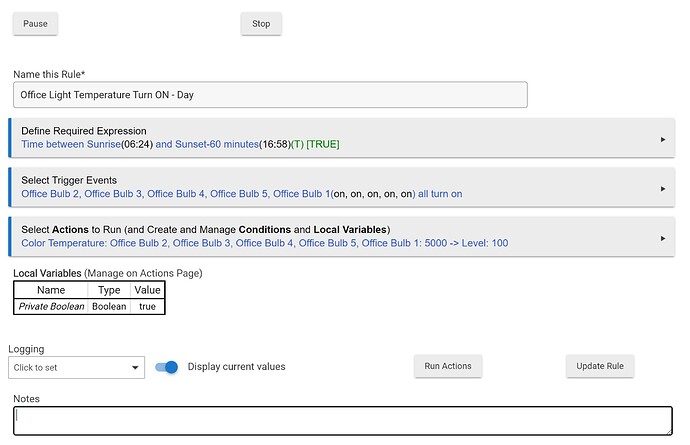 I've tried both the Circadian Daylight and Room Lighting apps and they don't seem to do it.
Any direction is appreciated.