When I'm trying to setup a 'Later of two times' time trigger for a mode in Mode Manager. I'm running version 2.3.5.152 on C-7.
When I choose 'Variable time':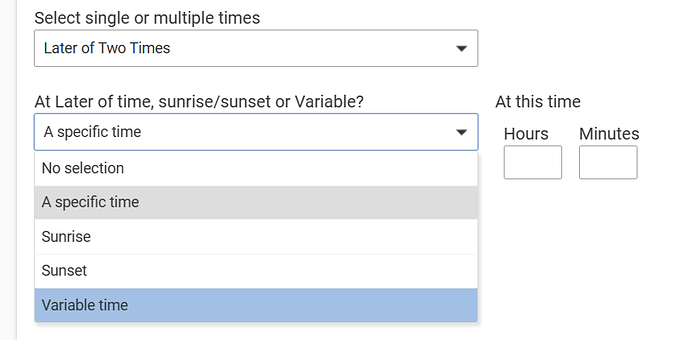 I end up with this:

and after that, I have to uninstall Mode Manager and re-add it to get away from the error page.