I have the following scene.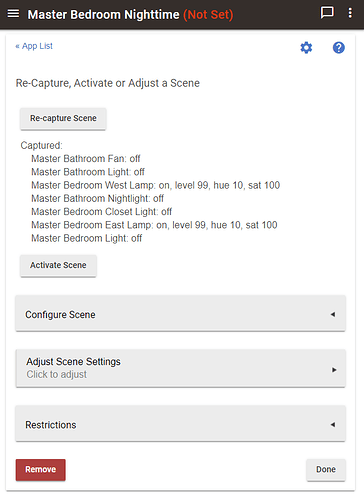 The bulbs are Hank and use the OOB Hank RGBW driver. When the scene activates it successfully turns all of the lights off (and sets the bulb colors) but it doesn't turn the bulbs on.
@mike.maxwell Is this a bug in the scenes app or in the Hank RGBW driver?
Thanks in advance!