I have an RM 5.1 rule that I've been using for quite a while that recently stopped working. Unfortunately, I'm not exactly sure which version it stopped in, but I think it was around the time I upgraded to 2.3.2.134.
The original rule was written for my alarm, so I'm not going to post it, but I have recreated the problem with a simple rule to turn on a light with any lock code.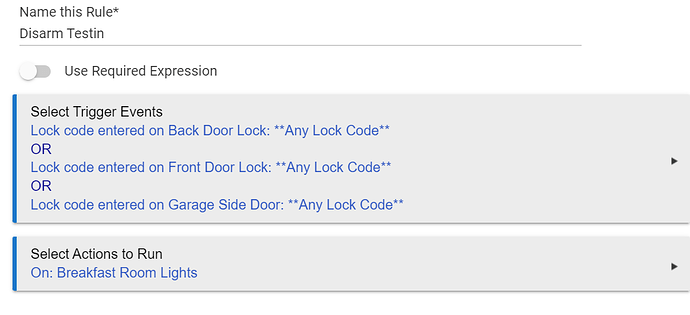 With this rule, the event for the lock code is logged, but the rule is not triggered.


Same results if I only have two locks listed as well.
But, if I go down to a single lock: