I have created a basic rule that turns on a light, at different dim levels, and changes the dim level at different times.
Here is a capture of the rule: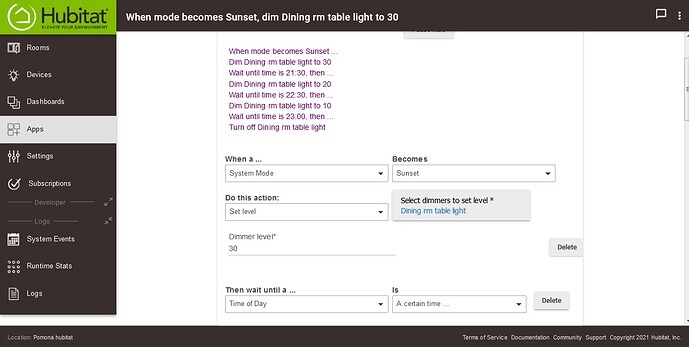 and here is the log of what is happening which is VERY strange: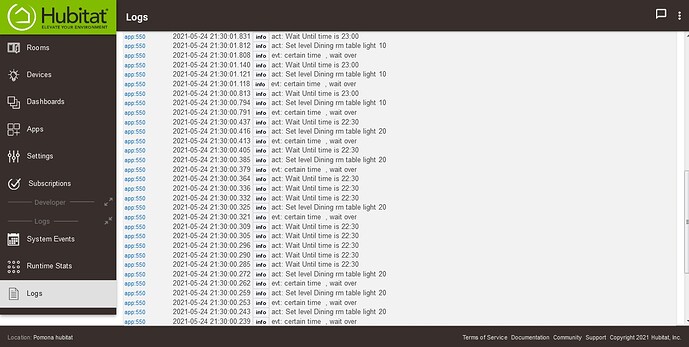 It appears that the time is not being followed and there are multiple entries for some reason.
I am going to convert to a rule machine rule, but this should be simple for Basic rules.