So I think this will work for 90% of my needs in this one room...
Scenario:
Two motion sensors, one outside the room and one in. Outside one may not be needed anymore with the seriously quick activation on this hub.
Two GE Link light bulbs in an always on fixture.
A virtual switch for a yet to be created power monitoring device that will switch on at 125watts, and off under that. When this switch is on, I'm in the office (on my computer) and will prevent the automation from turning off.
Dimmer set to various levels for the three primary modes.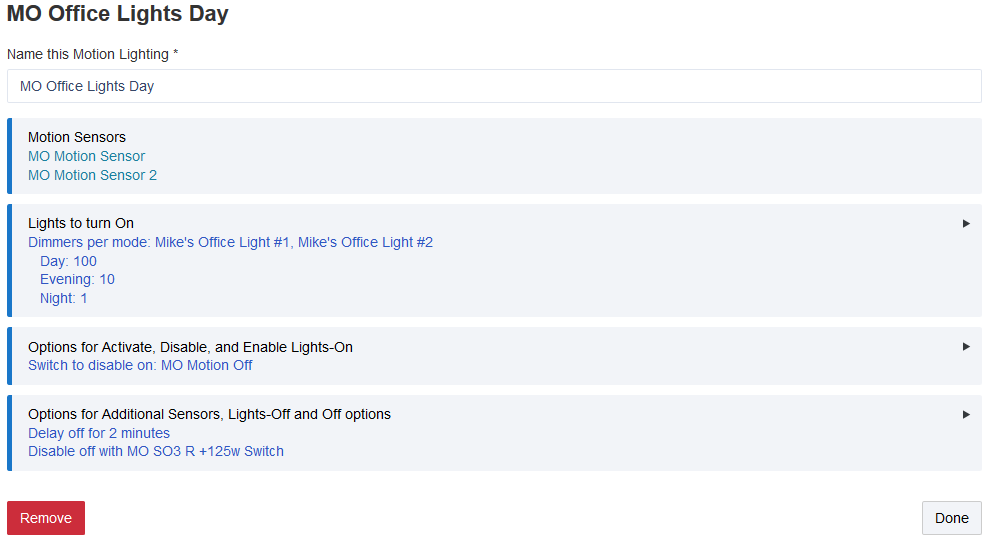 Now the one thing I can't do with this, create a virtual switch Mike's Office Light, to toggle this to use in Alexa
Without using RM, is this possible?
Also, with the "Disable off" option, if that switch turns off, will the motion countdown restart?