It's been a while since I created a rule, and now I feel stupid again.
I want simply to... lock the lock when the door is closed for 30 seconds. Said another way, I don't want it to auto lock when the door is open.
I have tried this several ways and can't get it to fire. This is the most recent...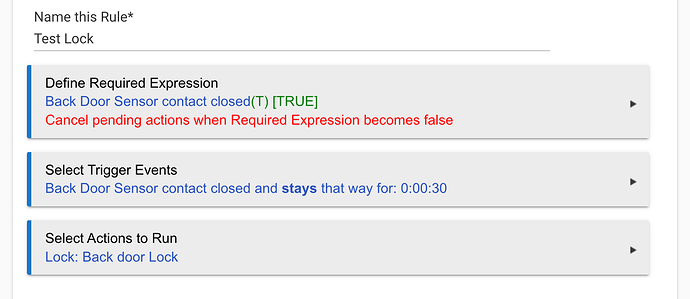 Why isn't it working?