We will be moving soon and the flat we are moving into has window blinds on the outside that are controlled by this kind of a spinny-stick sort of mechanism: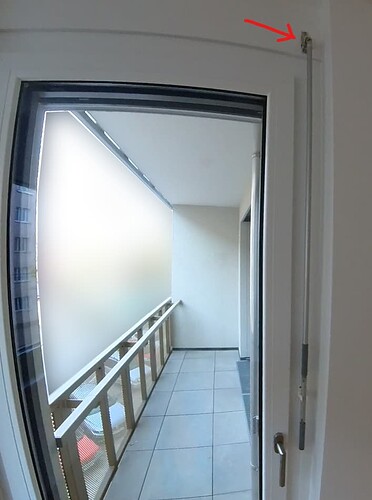 I have no idea what they are called and I have no idea how to electrify (and of course, automate) them. Does anyone have any experience with these? Ideally, I would like something that won't cost a stupid amount of money and something that will allow a manual override (my SO might not like the system if it ONLY has smart-controls).
EDIT: Ideally I would like something that I can buy within the EU. Shipping and Import costs for electronics from non-EU areas are horrendous and I'd just rather not...