This forced stay at home is making log into everything that's let me. I logged into my cable modem today and saw this status screen - with a large number of "uncorrectables" in every channel.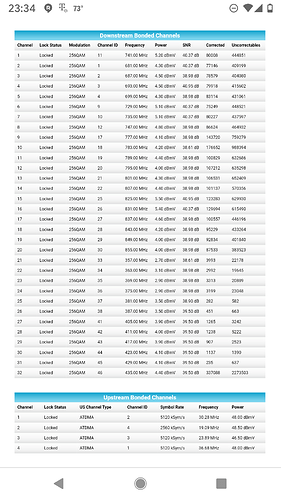 FWIW, I have no issue streaming video or music. The modem is ~4 years old. It's an Arris SB6190. The current uptime is ~49 days - so I assume the "uncorrectables" is a cumulative value.
My internet provider is Cox. Anything I can do to reduce the uncorrectables without having a tech visit? Are the uncorrectables a problem if I haven't noticed anything?
Edit: Product information page