Another excellent Hubitat review!
The reviewer goes into a lot of detail on how to use the two together.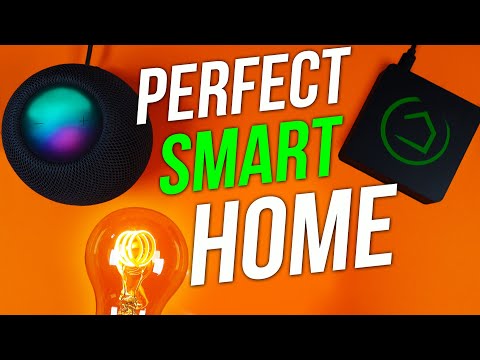 Automate your life isn't a HomeKit channel, but it is a good review. I expect to see more of them. HomeKit integration is what convinced me to finally buy it (along with giving up on Lutron)
They are heavily biased in that direction.
Lol what? They basically never mention HomeKit.... they're a SmartThings channel if anything
Ok, I've only started watching him recently and had seen quite a few videos on homekit from him.
Anyway, I changed the title to reflect your feedback.
I have a feeling this HomeKit Hubitat thing is going to be big
I think it's huge, I'm slowly migrating my HomeBridge managed devices to the official integration with excellent results.
I know s lot of folk who didn't want a 3rd party service to integrate the two for many reasons, and this will make s giant difference for them.
HomeKit will make a difference for this product. It also allows me to add a few Zigbee switches to HomeKit in my customer installations. I can already do this with Lutron.
Between HomeKIt and WebCore, and Sumdung's usual foulups, this forum is really taking off.
That shocks me. What problems have you had with Lutron? Lutron devices are just tanks. They just work. I rarely see an issue with a device itself.
Wasn't a problem with the devices themselves, was an issue with my house. Dumb bulbs would flicker, no matter what. Smart bulbs won't. Smart bulbs + smart switches is a recipe for disaster. So I had to give up on Lutron and go to Hue.
I am glad we all got it solid enough in the beta that the reviews are positive! I know a lot of people are still having issues with it going unresponsive so it totally could have gone the other way. First impressions are huge, if it started with negative reviews out there they would never go away.
Making it a beta certainly helps - It's pretty solid for a beta!

Everybody keeps whining about Homebridge... I mean, that's fine if people want to keep using it, but overall this is a game changer for the average person who doesn't want to set up an always on pc and just want to keep things simpler.
I completely agree. Most people are not us and need simple simple simple!!!
+1 for this has been pretty awesome. My Lutron devices are working the best, but with a little tinkering I have been able to get Z-Wave stuff running pretty well. The ability to have an Apple level finish dashboard combined with a Hubitat level of automation is the greatest!
That is great. Z-wave does take a little tinkering.
Jeff, i was one of those, but the recent updates had their effect and even while i expose and retract devices almost daily nof to experiment, the integration is stable and is working fully.
As with all smarthome platforms, there are pro's and con's, but this functionality opens up huge possibilities for the
ecosystem and its users
So far… thumbs up from my side!