Anyone know a project / good way to add automation to a cheapo motorized projector screen? I've got one of those $120 ebay specials that all seem to come with this remote: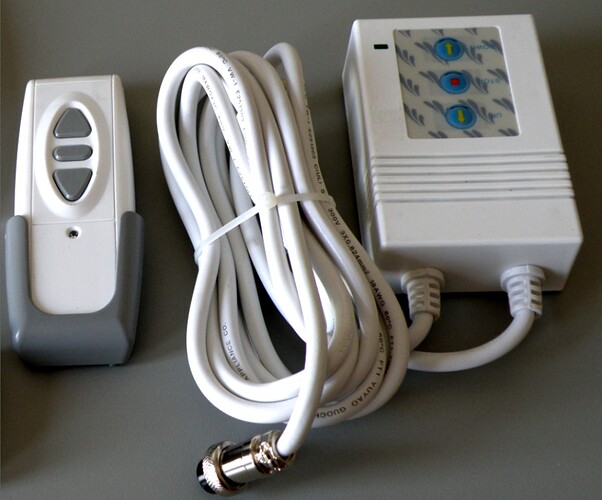 Mine is radio frequency (but they sell IR ones too). Something keeps tripping mine. I can't leave the thing plugged in because its will eventually get triggered and start moving on me. I'd like to add automation and by pass this RF thing all together. I'm sure I'll need something with relays, but was hoping there was a project already done out there.
I've found a few posts dealing with specific higher end screens, but haven't found anything around hacking this controller. Which is odd because all the cheap screens come with this exact control box.
Its three one touch buttons, Up / Stop / Down and some how the screen knows when to stop on its own. Anyone know of an automation project that started with this screen controller?