This one is a little difficult to explain. Currently, if you need to replace a device e.g. replacing a failed motion sensor or upgrading to another brand, you may find yourself spending a substantial amount of time reworking rules and apps to switch over.
Until i discovered that you don't need to do this if you have two meshed hubs as you simply change the device here on the linked hub.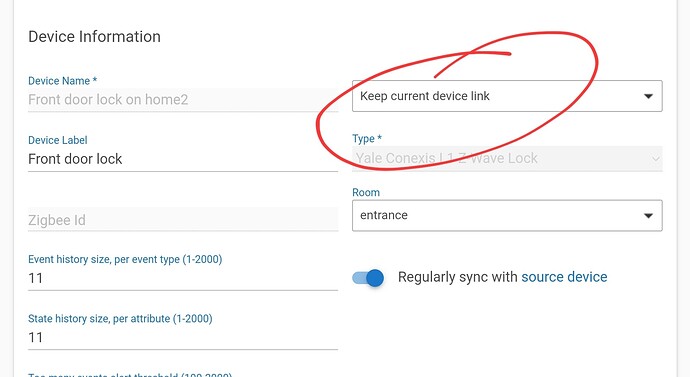 My feature request is, could we have a similar abstraction layer for locally installed devices that are not meshed? I think this will also make backup recoveries potentially a lot easier if we're not explicitly tying things to devices.
Just my two cents on a potential qos improvement.