Hey @bravenel , could you have a quick look at this? My rule for activating thermostat setpoints used to run great but somewhere between 116 and 119 it started throwing an error, I think just on 119, but can't be certain of that.
The Rule is pretty basic, when I arrive home it should activate the scheduled setpoints on two of my devices per the thermostat scheduler.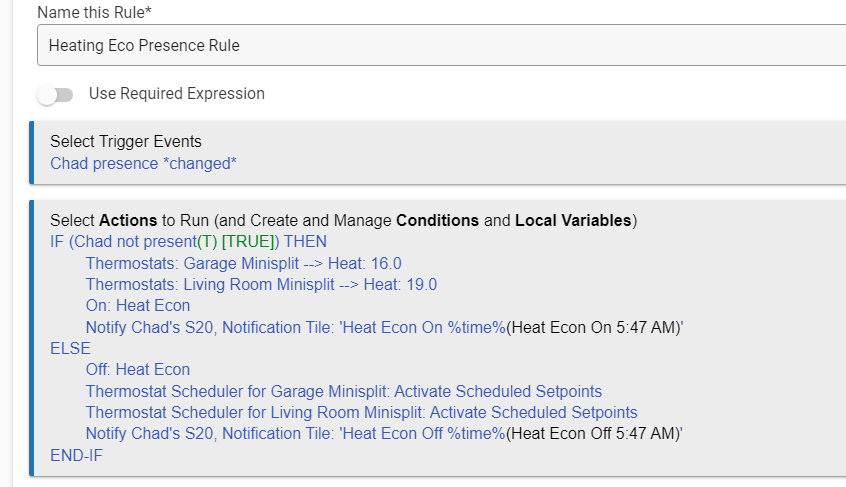 The result, The rule stops running after throwing this error.