I have a rule with a Boolean variable that didn't seem like it was getting updated when I thought it should.
The variable should prevent the rule from running more than once, but since it remains false, the rule will run multiple times.
Rule: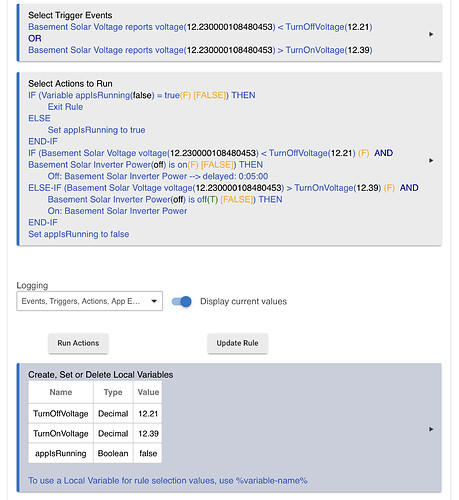 The log shows that the action executed multiple times inside of 5 minutes when it should have only executed in more then the 5 minute delay.
Log:


What was the issue? Well, using a Delayed action will schedule the action to occur after the specified time, but the rule will no longer be running.
To do what I want, I had to remove the delayed action and instead add a 5 minute delay before the action.
Problem fixed!