Hi Guys,
My z-wave mesh sucks. Its laggy, causing some devices to become fully unresponsive now and again or take minutes to reflect notifications or trigger scenes (Innovelli Red Dimmers). Ive added a couple of zwave outlets as repeaters close to where the worst affected dimmers are but that didnt really help. I have 29 active zwave/zwave plus devices repèating around the house. They're mostly around 5-6 meters apart so I dont see any reason for issue. One thing that I only read after including all my devices again when switching over from ST is that its recommended that the devices are paired in order of closest to the hub first. When I paired them, I brought each one to the room where the hub is located, as this was what I had read as the way to do it when I initially set them up with ST.
I dont want to remove and add everything again as I've already put in a lot of work getting all my scenes and pistons setup with the devices on their current IDs. I thought the zwave repair option was supposed to cause each devices to ping its neighbours and figure out the best route, but it doesnt seem to make any improvement whatsover. Is there a way to manually update the routes in the mesh without excluding/including everything and having to rebuild all my scenes/pistons again?
Here is an example of one of the devices baffling me (0x23).


Below you can see the device in the last hop (0x7) is running at 100kbps

There are two other devices closer to 0x23 which are both running at 100kbps with clear line of sight, one is around 2 meters away, the other 4 meters. 0x07 is on the other side of a block wall dividing these two spaces.
Topology diagram: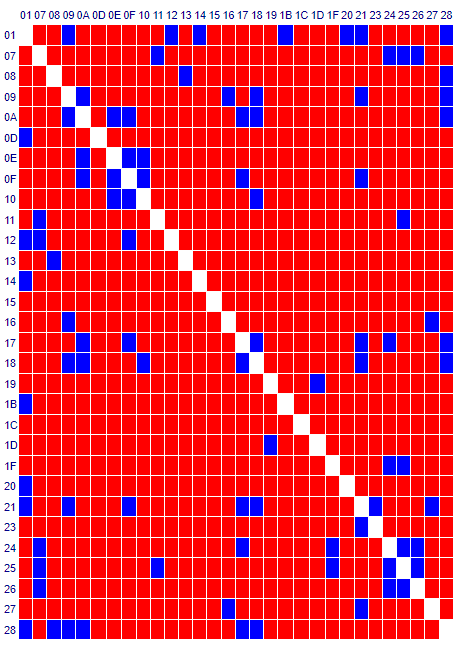 Any pointers or suggestions appreciated.
Jon.