My Z-Wave time is pretty stable. I'm curious though if there's something I'm overlooking that could make them faster.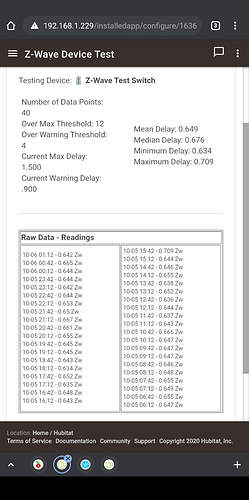 How are you pulling that? I assume it's from device watchdog? Do you think that's representative of the network? Was wondering if I should have a canary on the edge or core to the mesh.
Device watchdog. My test device is a plug-in switch I can move around the house to test different areas/routes and is the same make and model of most of my switches.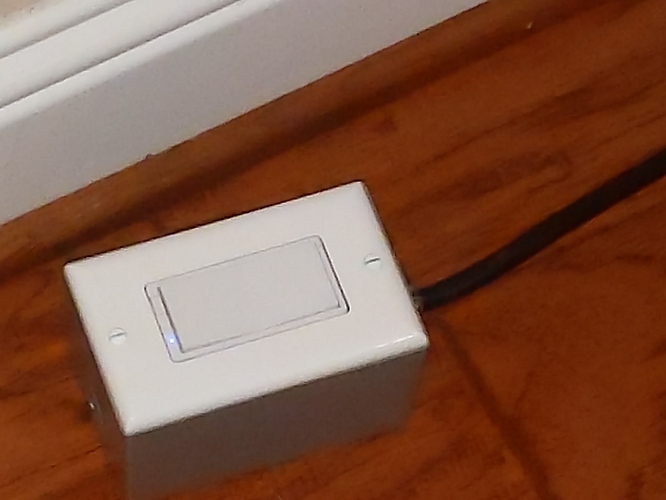 I also use it when helping users troubleshoot rules and such.
Haha your wife must be really happy to have one of these dangling around the floor.
It's usually in my office unless I'm testing something.
@lewis.heidrick did you make that extension box and do you use it with a Zigbee or Z Wave Switch?
I bought the box off Amazon along with the cable holder thing that screws in the side and clamps down on the cable so it doesn't pull out the wires. The box and crimp were only a few bucks. The power cable I just used an old PC power cable and cut the end off that plugs into the computer. Wire up neutral, line, and ground. The load side can be left empty since it isn't actually controlling a load.
I have a Z-Wave test box and a ZigBee test box. The ZigBee box is an outlet since most of my wired ZigBee devices are outlets.
Thanks for the info. I bet that I could use it to update firmware in the Zwave or Zigbee switches close to the hub.
Yea, that would work. A small dc ups and a long ethernet cable would work too.