So, I've been having "issues" and just got a Z-Wave Toolbox that lets me do some packet analysis (although, sadly, not too deeply).
Still, when I issue a "Group: All inside lights" ON command, which goes out so several dozen nodes--I'm seeing some behavior I think seems odd.
It looks like the ACK packets are possibly only going back to the "next hop"?
I also don't understand why some things are attempting "5 hops"??? Especially when they are close enough to go directly or with 1 hop--and they seem to be going in fewer hops around the same time.
Look at the hub talking to device 33 (decimal) here-it has all kinds of issues with 5 hops going from the hub's virt node 2; but gets there in 4 hops from node 1. And, in the Z-Wave details, it shows a direct connection.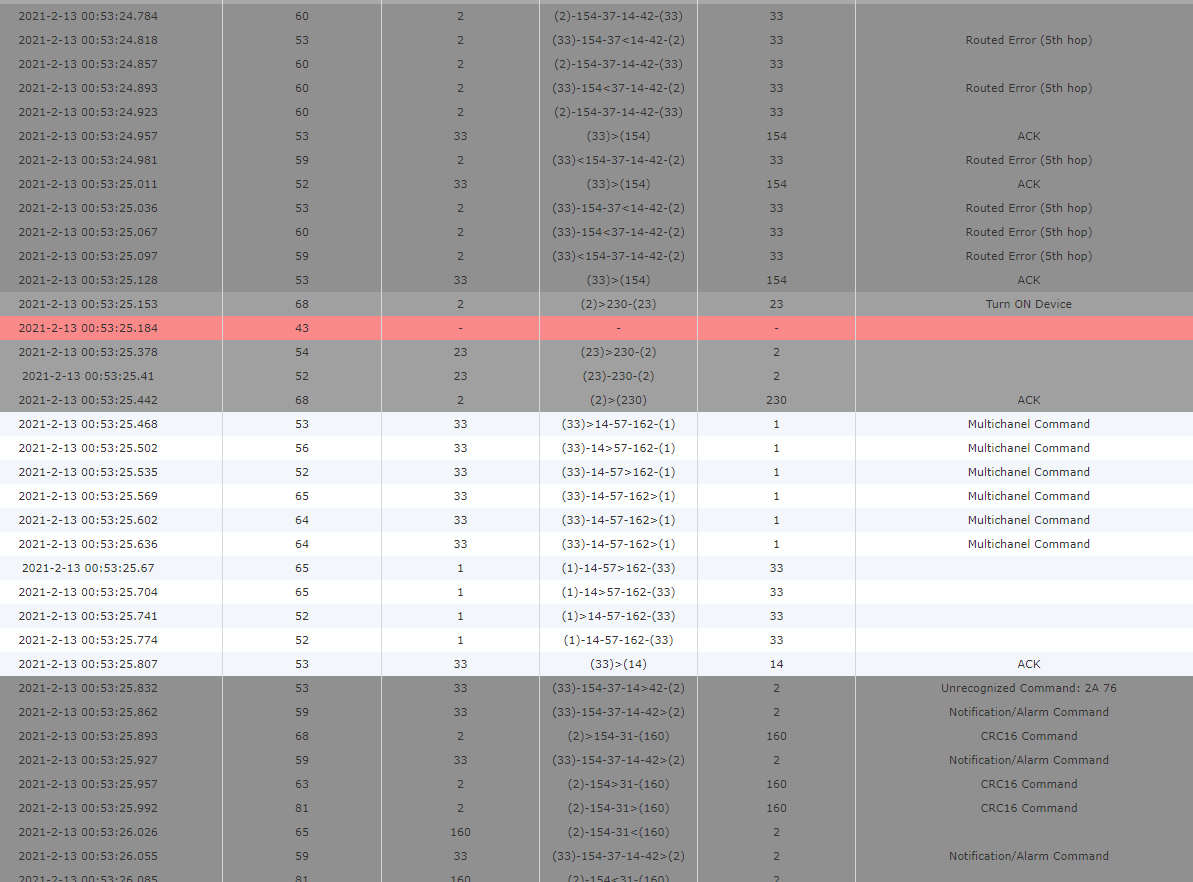 Also, it appears the ACK from 33->1 at the bottom of the light colored area only goes back to 14 and not the hub (node 1)?? I see a lot of ACKs going to devices and seemingly not the hub.
And, I'm not sure why this is an error? It can have 2 hops (likewise, I don't understand why sometimes it looks like 5 hops are allowed, when I thought 4 was the max).
2->34

34->2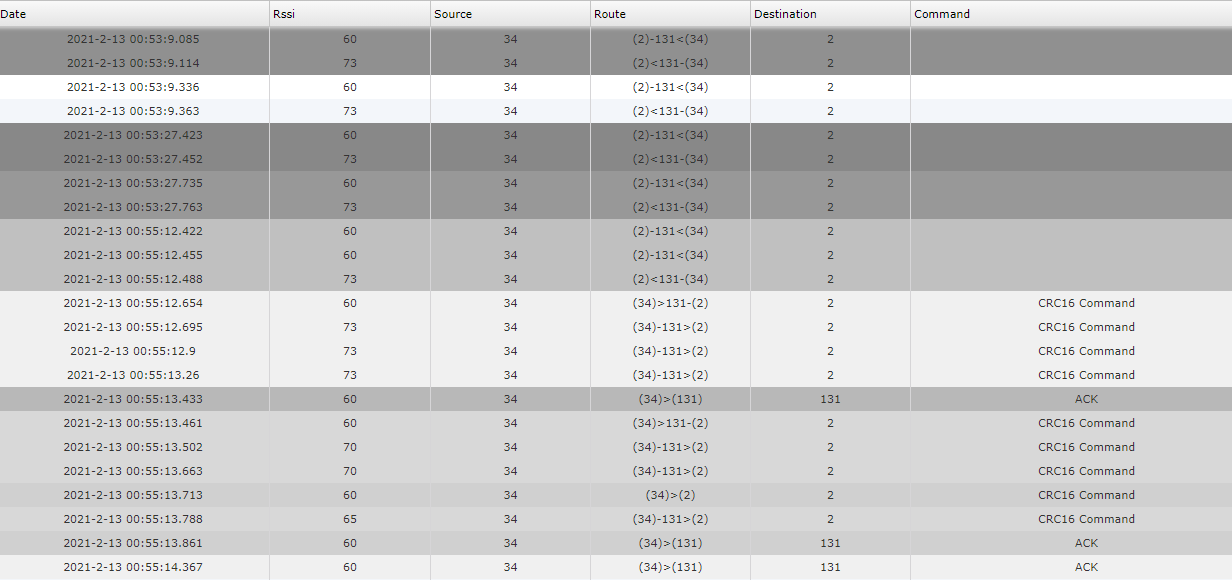 It seems to me that things get busy--then, rather than holding their breath for a moment, things start trying to route packets around all over the place. Even if there are direct routes.