I'm trying to create a rule with a conditional action based on whether my son's lights are on or off. For some reason though, when I create the condition it adds 'becomes'. This isn't a trigger, I don't want it monitoring for the status to change, I just want the current status evaluated when the rule runs.
Here's a screenshot of what I'm entering, and what I get once I click done.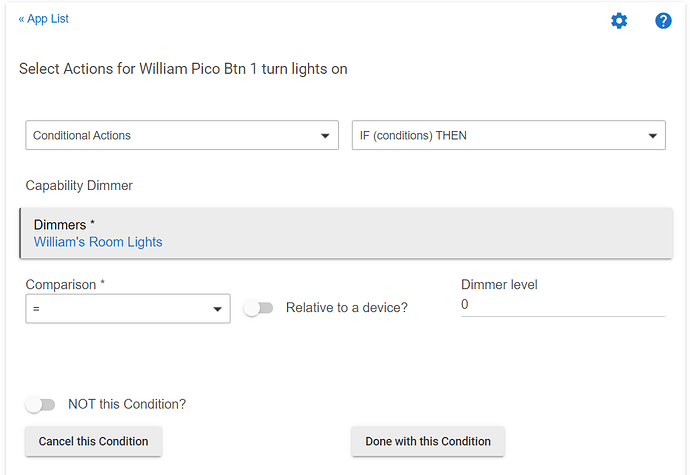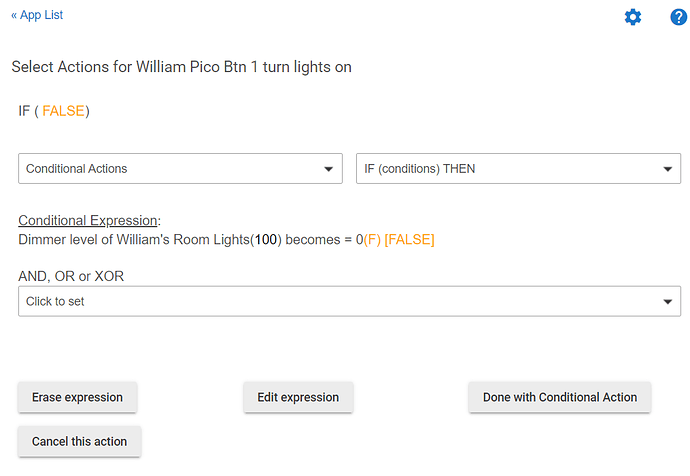 What am I doing wrong?