I created a rule to turn up the heat and fade up a lamp each morning. I used the Day of Week trigger and set it to one time for weekdays and a later time for weekends. The only condition on the rule is that either of two people are present, my wife or myself. For reasons I have not been able to determine the rule is not triggering.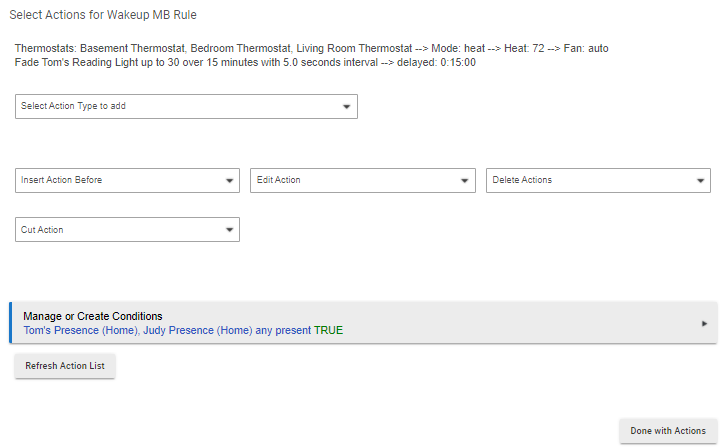 If I activate the rule manually from the rule screen the actions work correctly. However, it is not responding to the Day of Week trigger. When I look in the event log it shows the rule having worked one time yesterday when I added a switch trigger to test it. But it will not trigger based on day and time.
I'm new to HE and RM so I'm not sure I have the rule setup correctly, and if so, how best to trouble shoot it. Any help or advice would be greatly appreciated!
Thanks!
Tom G.