The situation...
Create a basic rule to start at 2000 hrs., but actually write the rule at 2100.
There are several "wait until"s that happen during the rule after it is written.
When the times come, the rule doesn't run the action.
Does the rule need to be started (triggered) first, even though there are several times in the rule that other things should happen?
Here is a partial screenshot of my rule that didn't run, even though I created it after sunset when the rule is supposed to start.: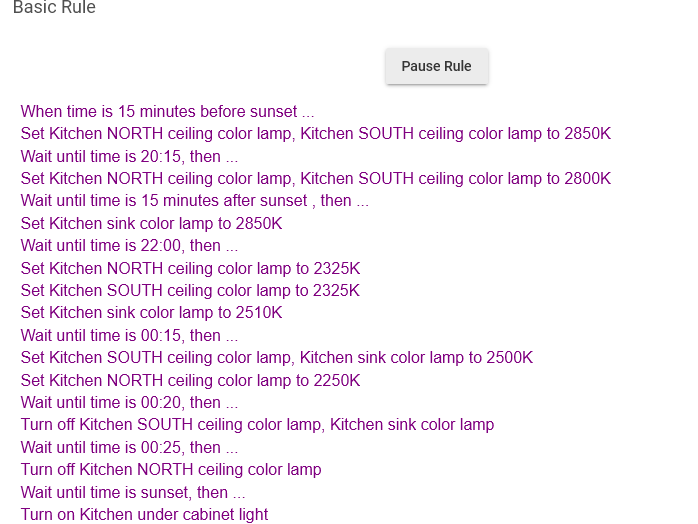 Note that the rule starts 15 minutes before sunset but I created the rule before the event at 2200, but the rule did not run.