I have the rule that I am trying to debug or understand why it isn't working: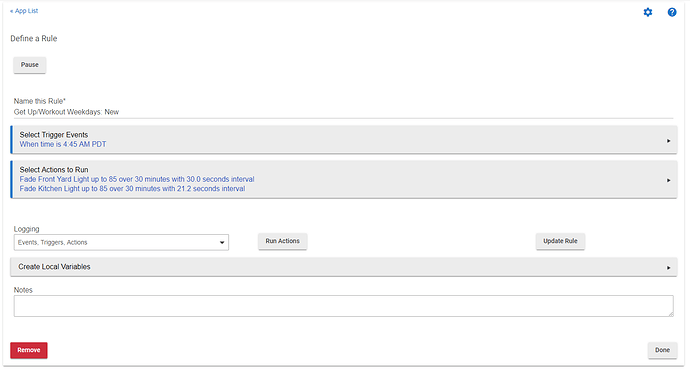 When this rule triggers, the front light is supposed to be on at 25% and the kitchen light id off.
The kitchen light slowly progresses its way to 85% as expected. However, the Front light, as you'll see by the logs doesn't go past 27% or so.
I have tried just putting both lights on the same Dim overtime request. But that turns off the outside light first and then starts at 1% along with the kitchen. I could live with that. Just not the effect I am after.