I ran this, the result was the "fade" took place in 5 steps. Is there a way to make the change smoother?
I'll have to look to see if there is a "for" loop function.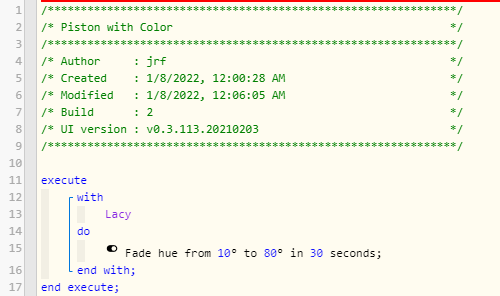 Could find no "for" loop so the next try is to explicitly go through hue steps of 1. The question is how to duplicate lines 27 and 28 without having to do each individually. Is this possible?
Is there another method to smooth the color hue fade?