Hi all, I had a couple of D-Link DCS-5222L cameras sitting around and decided to play around with their IO port. You can configure the camera to turn the IO port high when the camera detects motion. So merry as I am I, I hooked up a zwave contact sensor to the port and figured out a way to power it from the camera, eliminating the need for a battery.
Second, I created a couple of virtual motion sensors and have set up a piston to run them like as follows: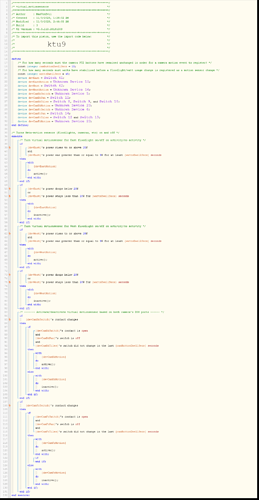 This lead to a couple of questions:
is there any performance degradation from pre-defining the devices at the beginning of the piston?
is there a more efficient way to implement this?
Thanks for any insights.