Hello - I created a virtual button ( I thought I did ) - Save device. test it using the following (see the device name in yellow)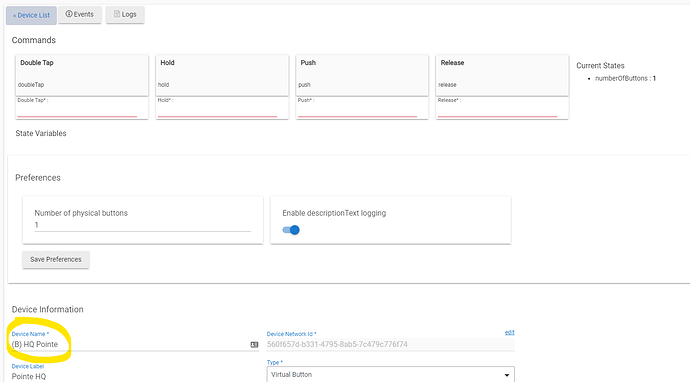 Note the device name ( My naming convention for soft button (B) something)
When I go to the device page ... no sign of that button .... here is an excerpt of my device listing ....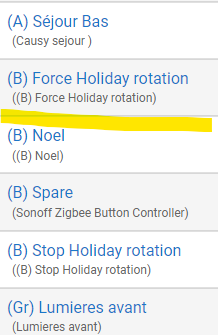 If I try to recreate the virtual button with the same name it allows me ( Not saying duplicate or something).
Is it me or there is a bug ?
J.