Good day,
I have upgraded to the latest version (2.3.2.132). Not sure if it started after the upgrade, or before, but I can't see the values of my Conditions in RM.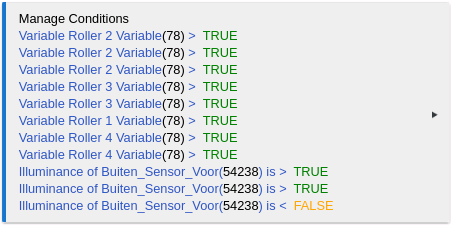 It's also not visible in the rules

Problem seems to be on both hubs, but only on RM5.1 - the other rulse seem to be fine.