I have a RM rule to turn on my porch lights at sunset at 50% brightness and then to wait until sunrise to turn them off. This appears to be working.
I have another RM rule for a motion sensor. It is set for sunrise to sunset, when motion detected, turn brightness to 100%, wait 3 minutes, set brightness to 50%. At least that's the intent. The light comes on at 100% whenever the motion is detected. Here's the rule: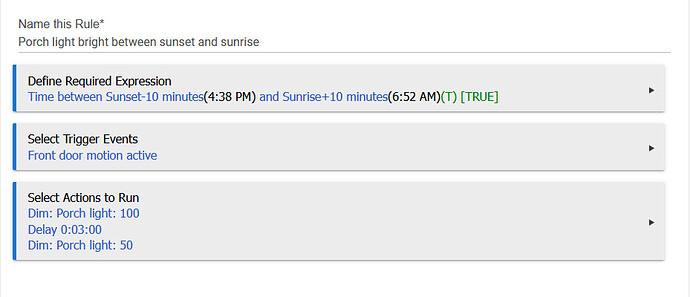 Have I done that correctly?