I've had this for a few weeks now, and have most things working the way i want.
Here is my current problem.
When I hit the virtual switch "Good Morning", I want certain lights to activate on weekdays and others on weekends. I trigger it with my google home when I'm getting out of bed and it is giving me my info for the day.
It works on Mondays and Saturdays and it shows it is also triggering on the others, but nothing turns on.
I think I have to make it reset every day, but I can't seem to figure out how.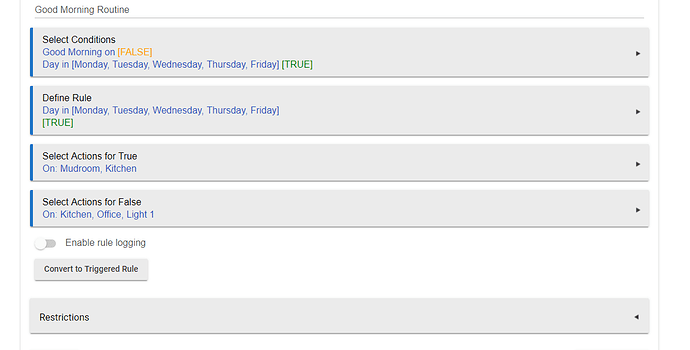 Thanks