I just installed and did the initial programming of my two Honeywell T6 Pro ZW's. So far so good. I didn't do anything fancy (yet) but have a question.
In the thermostat scheduler app I set the four default setpoints and then added two additional setpoints for mid-day and late-night (for a total of 6). I see them when I drill in but they don't show in the app. I am assuming they are in and working but can you confirm this is how it should work? Not sure how to see it in the log. How can I debug what is happening?
Here is the app screen shot: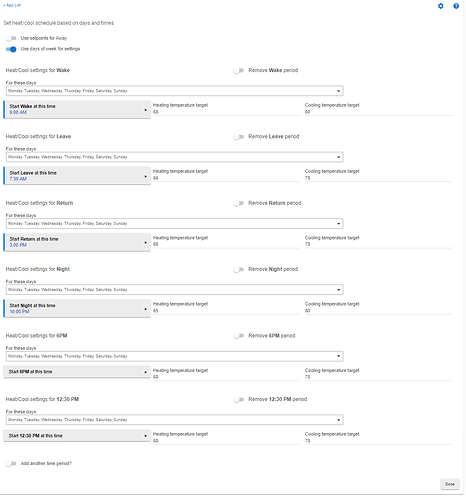 Here is the log: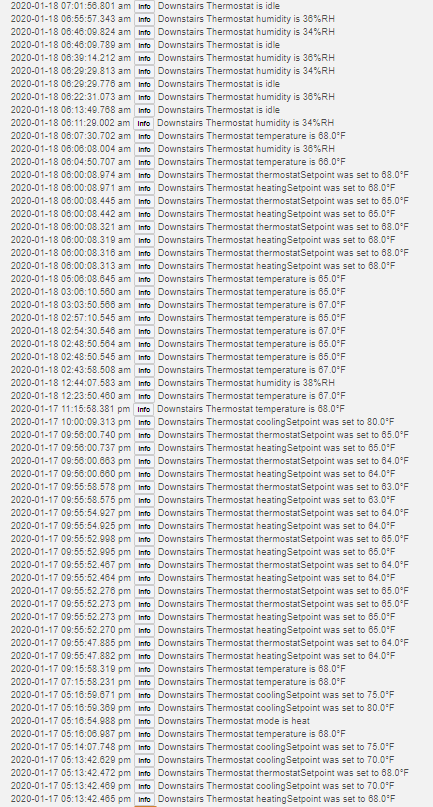 Also, the app summary only shows the default 4 periods...