After picking up some IKEA FLOALT tuneable white panels today I set up our desk with Much Better Lighting™ for video meetings! The desk had been facing the window and it caused really harsh lighting for me and my wife, so we pivoted it perpendicular... harsh lighting in a different way...
With the FLOALT set to 80% warm white, its a really pleasant even light for the numerous video calls we both have for work from our office. I paired the light with Hue (partner prefers the Hue app to Hubitat) and set up a motion rule with a small Dome sensor under the desk that turns the on the light when you sit down at the desk (but not just when you walk in the room)
Eventually I'll try to pair the symfonisk remote to the light to enable you to adjust the brightness and white balance on the fly without opening an app.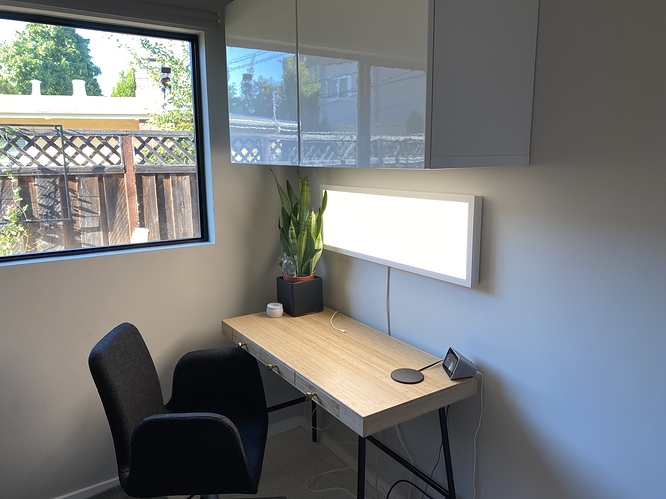 Ignore the nest of cables, I cleaned that all up with zip ties, but forgot to take a new photo.