I have been struggling with editing a RM rule and frequently get hung up where I am unable to do anything other than exit the rule. I.e., none if the buttons or option drop downs do anything.
In rule below, I am trying to edit the "Wait for Expression: -->timeout: 0:02:00" line without success.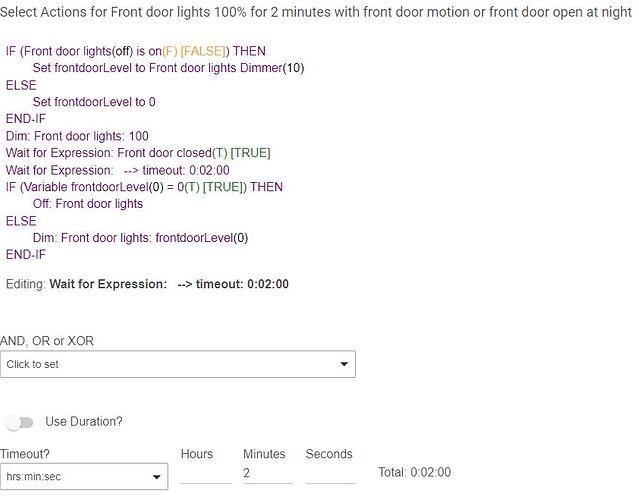 Am I trying to do something invalid, or is this a bug in the editing routines? Currently running 2.3.0.115 on C7.