So I have several RMs that make announcements over speakers in my home. One such rule is below but the pattern of every rule is as follows:
If trigger --> then
Notify 'Pushover' '[Message]' [speak] [speakers]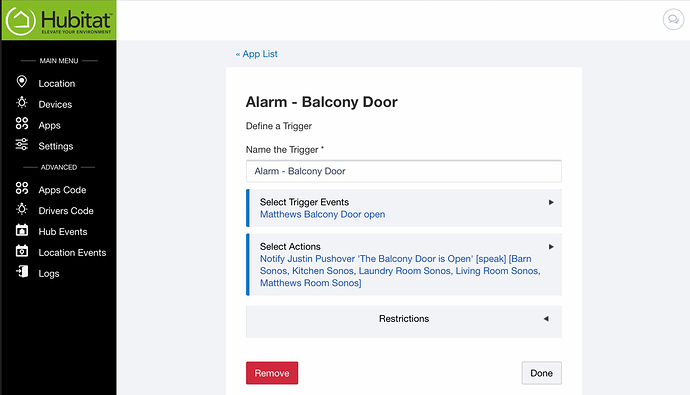 The rules (all of them) execute fine with one small flaw and I think_emphasized text_ it has to do with the concept of speak and resume, but I am not sure.
For instance, I have a rule that behaves exactly as above for the front door that says "the front door is open" every time the front door is open.
If I open the front door triggering the rule the announcement plays.
Now, if I then open the balcony door (rule above), the system will say "the balcony door is open" (that's correct) BUT it then says "the Front Door is Open"
My thinking is the Rule is simply resuming whatever last played prior to my message (ie. "the front door is open").
Is there a way to stop this?