The checkboxed Office entry has been renamed to "Daughters Room" and the two unchecked Office entries have been joined and therefore should appear as a single device named Office.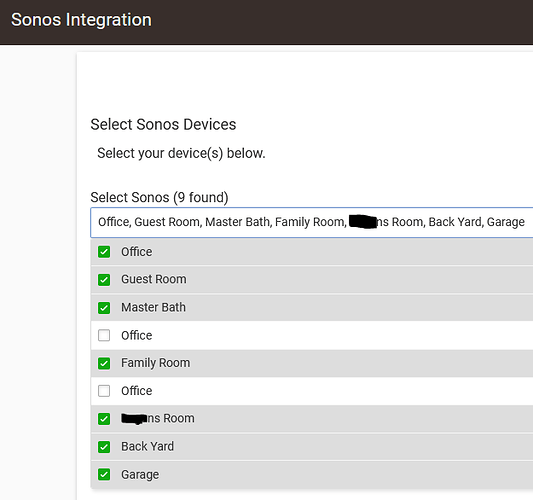 It appears one of the Office devices is the coordinator. Importing it permits control via Hubitat but importing the follower Office device doesn't enable control via Hubitat.
It would be great if the Sonos Integration only displayed the coordinator device after discovery.
Also, unchecking devices does not remove them from Hubitat.