Has anybody had issues with the Minoston Z-Wave Outdoor Switch turning ON randomly? I have tried rewriting/pausing/removing all of the rule machine scripts that touch the device, but the random ON commands have persisted. Aside from this issue it is a great outlet, but I'm at the point of removing and re-adding the device to the hub. I'm sure that should have been part of the troubleshooting already, but I haven't done that process yet so I'm hoping to avoid it.
Snips of the config/log info below. I've got the debug logging running now, but there weren't any clues there the last time I ran them.
Config: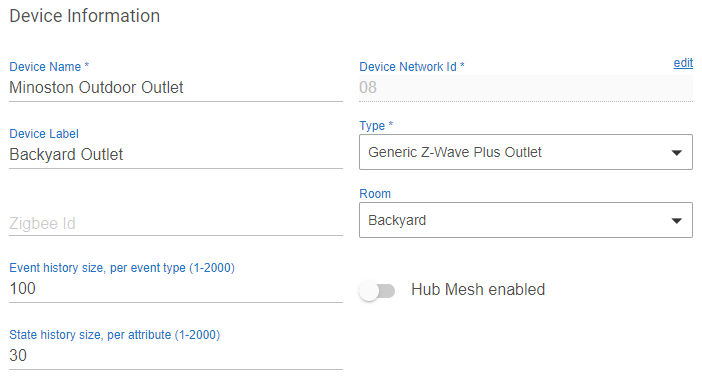 Logs: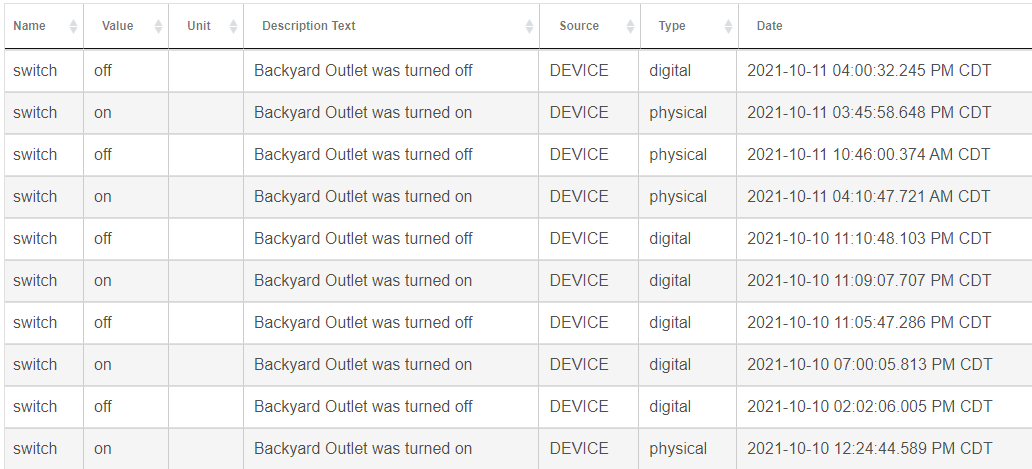 The digital commands in the logs were directed by HE as intended. The physical OFF commands were me turning the lights off whenever I realized they'd turned themselves on. The physical ON commands are the ones that don't have an obvious source and are driving me crazy.
Thanks in advance for any insights!