I have been experimenting with the Simple Lighting built-in app and have discovered a couple of issues...
First, I just want to turn on a bulb at "A Specific Time", but when I select that option, my screen refreshes and I see the following screen with no option to enter in a time, or save the rule.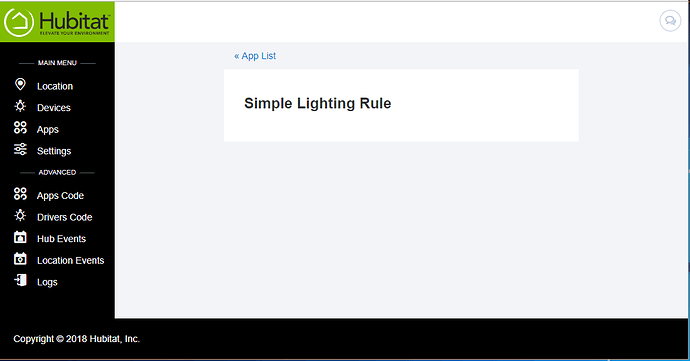 If I select "When the Mode Changes" instead, I at least can select a Mode as shown below, but there is no option to save the new rule, unless you open the "Restrictions" section. Seems weird to have to open that up to me. Also, after saving that rule, I went to the LOCATION section and changed my mode to try to test the rule. Doing so did not result in the rule running. Any thoughts?
UPDATE: I tried using Mode Manager to change the mode from Evening to Night (yes, I changed the SL Rule to use Night as the trigger, once I realized Mode Manager cannot set Away based on Time
) to trigger my Simple Lighting Rule to turn off my bulb. Mode Manager worked as expected. But the bulb did not turn off. Simple Lighting seems to be having a bad first day...

FYI - I am using Chrome on Windows 10.