Scene activator devices won't work with SAR for turning off in any reliable way. I don't see adding Scene control to SAR --> doing so blows the simplicity factor of the app. A very simple rule in RM would work fine though.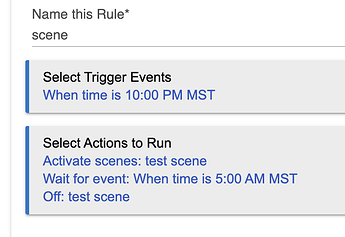 RM will send the off command to the Scene activator device even if it is off, whereas SAR will not.
Perhaps a fix for this is not to optimize the off commands in SAR, and send them no matter the state of the device. Or offer the option as to whether or not to optimize on/off (currently it does.