This rule has worked for months.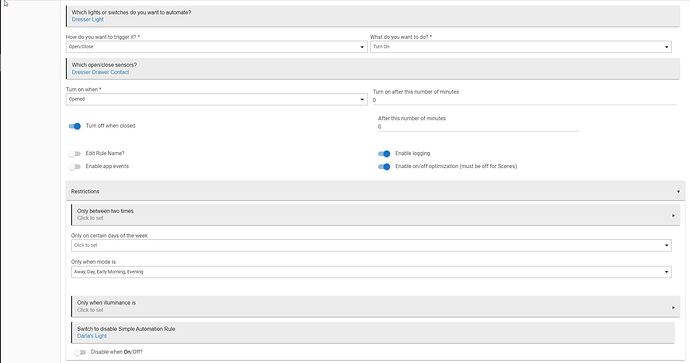 I can turn the light on and off via the dashboard and Alexa and the log looks like it thinks it turns in on and off but nope....

This was fine until I upgraded to 2.3.3 yesterday. How do I get this working again?