Hi.
Not a big deal by any means but i wanted to put in a request for an improvement.
I use simple automation to schedule multiple lights on and off around my home at different times.
If i use "Specific Time" as the trigger, i can turn on the lights and turn them off again in the same rule.
If i use "Sun Set" as the trigger...the only option for Off is to select "off at Sunrise"
I turn many lights on at Sunset but turn them off at a set time. To achieve this - i have to create 2 rules...one for on at Sun Set, another rule to turn them off at 11 PM
Is it possible to add the "Off" option at a set time when using "On at sunset"? Would save a lot of separate rules - which would help clean up the visual in the simple automation app.
On and Off in the same simple automation when using set time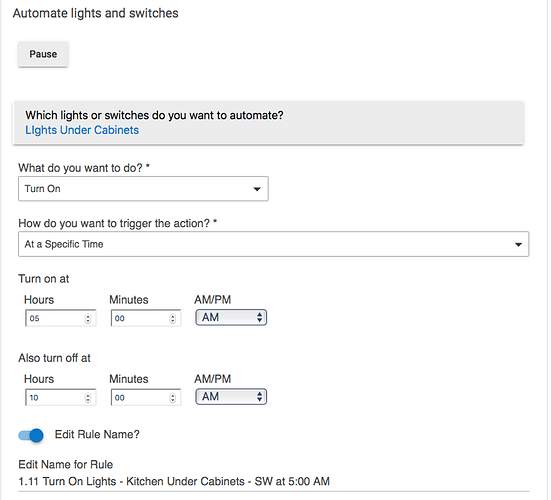 No Option for Off other than at Sun rise

Extra Simple Automation required to turn off from above simple automation turning lights on