I'm trying to set a Global Variable (basementTemp) for tracking temps. I had set this up previously in RM 2.5, but having a problem in 3.0 and getting the variables to pass to the webhook.
Global Variables appear OK to me.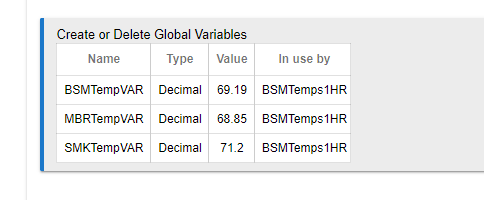 And I can fire the webhook manually, but it doesn't seem to be setting the Global Variable.

This worked with my previous temp tracking rule.


What am I doing wrong? The URL will trigger the IFTTT and write to my spreadsheet, but its not pulling the global variables.